UK's No.1 phone parking service to stand out from the crowd
RingGo, the UK's leading phone parking solution, and part of EasyPark Group is delighted to announce a change in branding from 2 May 2023. The change comes as the industry moves from single supplier status towards Open Market parking, where multiple solutions operate at the same time.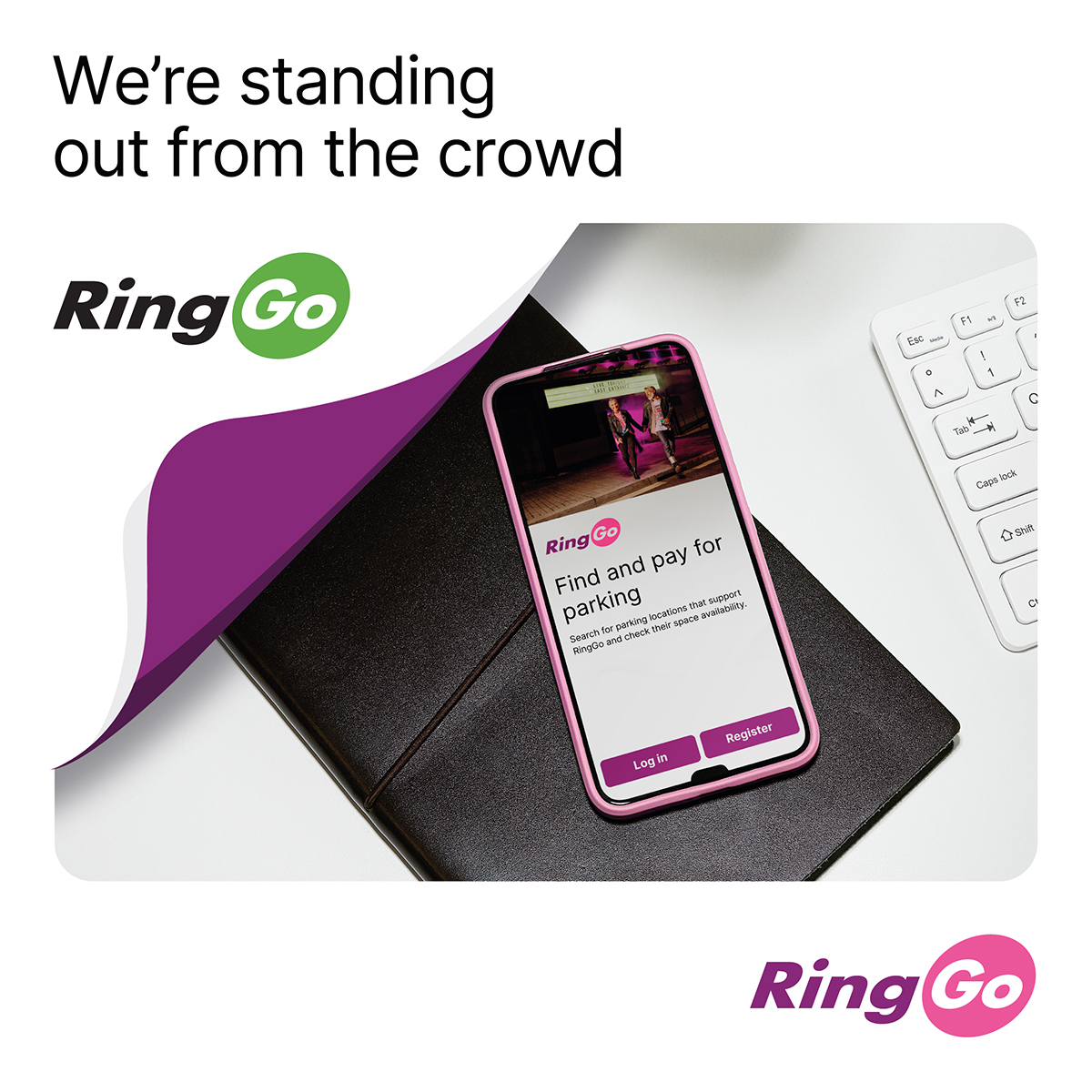 For almost 20 years, RingGo, has been known and loved for its green and black logo, and during this time it has stayed virtually the same. Over the last two decades, every other phone parking solution has moved to RingGo's green and black colouring or entered the market using similar themes.
With growing numbers of Councils now offering the choice of multiple phone parking providers  differentiating each solution is strategically key. This means not only innovation, operations and service reliability, but also the "look and feel" of each brand.
Peter O'Driscoll, Managing Director of RingGo, says: "For Councils and Private Operators, one of the main aims of moving to Open Market parking is to expand mobile adoption, reducing reliance on machines. In Manchester, we've seen how customers love using RingGo after historically using a single app. Rather than defaulting to cash or downloading another service, motorists can now use their app of choice wherever they go.
However, with so many solutions featuring black and green, it's been hard for motorists to spot which services are offered. So, adapting our brand now makes perfect sense. Our new pink and purple colourways will certainly ensure we stand out from the crowd."
From 2 May 2023, the RingGo app, websites and customer communications will all feature the new colourways, which aligns with the EasyPark Group visual identity. Signage will transfer to the new brand as part of a phased roll out.