EasyPark presents new visual identity
EasyPark Group, the global leader in smart parking and mobility solutions, has during the last years expanded throughout Europe, UK, North America and Australia, and today the company offers the widest coverage of parking and mobility apps in the world. Now EasyPark Group presents its new visual identity, with the pink and purple color in an updated costume.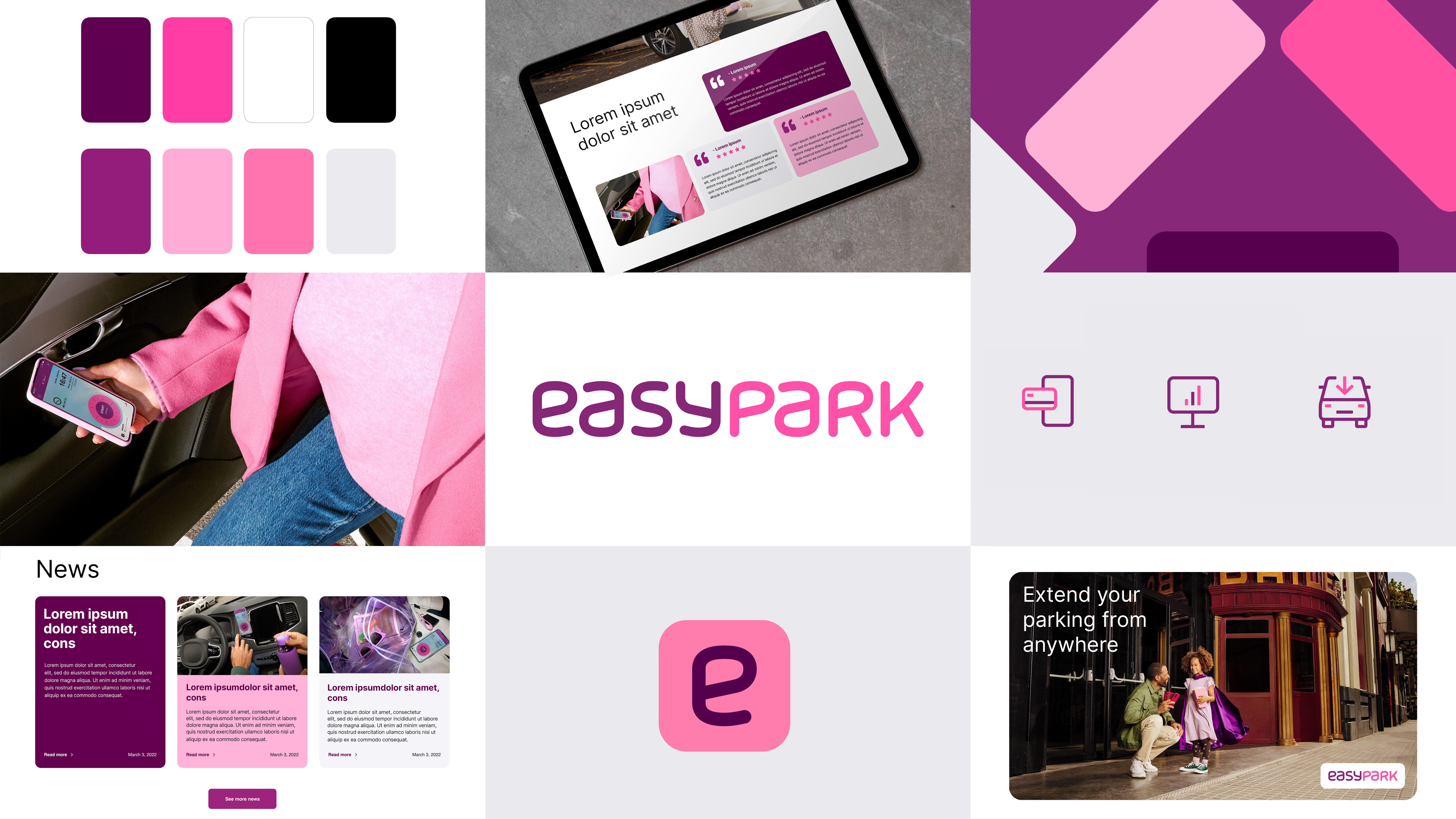 EasyPark Group helps make cities more livable by easing everyday life for drivers in over 25 countries and more than 3,200 cities. For millions of users around the world, the company is paving the way for parking tech and mobility through features such as Find, Camera Parking, Parking Data as a Service and Electric Vehicle Charging. Today, EasyPark Group presents its new visual identity, creating a modernized and unique expression within the mobile parking industry.
– EasyPark Group has evolved as a company in terms of product offering, maturity in the marketplace and through geographical expansion. While staying pink and purple at heart, we now open up a broader color palette allowing us to be both relevant and informative on all our markets as we continue to grow, says Stephanie Smitt Lindberg, Chief Marketing Officer at EasyPark Group.
The new design is based on a rectangular shape, easily associated with a car or a parking lot. This is supported by playful graphical elements, creating a unique expression for EasyPark across all different touch points such as the app, web and signs.
– We are very proud of our new design and welcome all customers and users into a world of motion and energy, says Stephanie Smitt Lindberg. 
About EasyPark Group
EasyPark Group including the apps EasyPark, PARK NOW, ParkMobile, RingGo and Park-line is a global leading tech company that helps drivers find and manage parking and EV charging. Our technology helps businesses, operators, and cities with parking administration, planning, and management in over 3,200 cities across more than 25 countries. We make urban life easier, one parking spot at a time.